After years of detachment and invisibility, one fine morning…a dear friend of mine texted me out of blue. Initially, it was arduous to recognize him, he had an extinction like those of dinosaurs (they disappeared suddenly!!!). But thank God! he still exists. While submerged in a lengthy conversation with him, I asked about his profession out of curiosity. To my question, he replied satisfyingly, "He is working in Medical Billing and Coding industry also qualified for the certified professional coder examination and working as a professional medical coder."
To my startlement, it was something new he was talking about and I'm a person who's like, "Wait!!! what is it? What is he talking about? I got to unravel the mystery and upgrade my knowledge bank!!"
Believe me, I didn't leave a single chance to stick to him the whole day and absorbed everything that he could demystify about his profession (certified professional coder).
Based on the description of a professional (special thanks to my friend who patiently nourished me with every minute detail) and in-depth research. Here is a piece of writing presented for my dear readers on medical coding certification and its examination.
Short Explanation About Medical Coding:
We know about doctors, nurses, dietitians, pharmacies, laboratory workers, etc. (all are crucial bits of healthcare lattice). But do you know healthcare offers a plethora of other career opportunities?!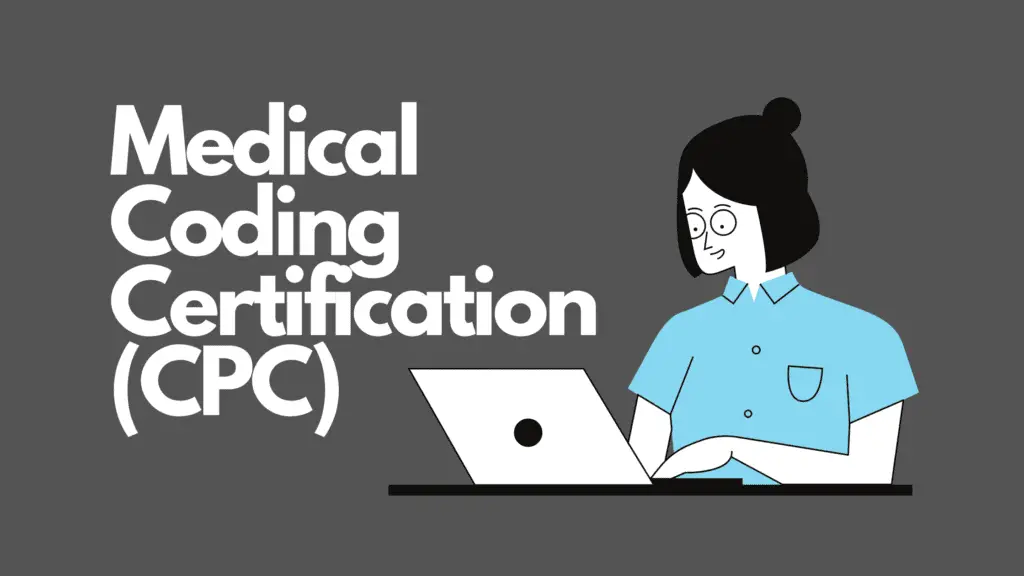 Medical coding is also one of its functional segments.
Professional medical coders have no pomp and boisterous lives to show. They sit quietly, interpret specified codes to different medical procedures and ensure that bills and payments are accurate.  
Some can even take the privilege of "working from home"…Splendid!
According to the Bureau of Labor Statistics (BLS Oct 2017), the occupancy rate of medical coding will witness an upsurge of 13 per cent (approx) from 2016 to 2026.
To become a Certified Professional Medical Coder, an individual can opt for any one of the three main specializations currently in use.
Current Procedural Terminology(CPT).
Healthcare Common Procedure Coding System(HCPCS) level ll.
Please, don't get stunned readers!…it's not something Rocket science that I'm mentioning about. But they are just standardized names of courses formulated to give you a standard edge.
What is a Certified professional coder?
Well, medical coding can be traced back in the 17th century (England) but it has rapidly emerged during the past few decades.
Dated back, certified professional coder examination was not much in practice.
American Academy of Professional Coders (AAPC) defines medical coding as the alteration of healthcare diagnosis, procedures, medical services, and equipment into universal medical alphanumeric codes.
Who are professional medical coders?… Medical coders are individuals who are accountable for seamless transfer of medical records and more proficient research and analysis to track health trends.
They precisely translate Physician' reports into useful medical codes thus acceptable.
What is the prefix 'certified' mean here? An individual interested in pursuing a medical coding career may work without any obligatory certification.
However, you are well aware that employment chances enhance with a proper certification offered by different organizations.
Certification helps anyone to get a "Professional" tag and he/she is more likely to get recruited, unlike the non-certified coding officers.
Certified professional coders add value to their patients/ customers/ clients.
How to become a certified professional coder? (CPC Coder)
Certified professional coders(CPCs) are expert communicators between medical personnel and medical facilities. But prior to enrolling yourself for the certified professional coder examination, you need to bear in plenty of 'technical and transferable skills'.
What can be those basic medical coding skills? They are classified for you below:
Unparalleled technical competencies:
ICD-9
ICD-10
HCPCS coding
CPT coding
Customer billing
Inpatient coding
Outpatient coding
Health information technology
Anatomy
Clinical documentation
Unparalleled transferable competencies:
Good communicator
An insight into research
A gentle handler of computer(expertise in Microsoft office)
Organized and smooth collaborator
Time management
Team management
Problem-solving
Decision making
Focused
Apart from these, a good professional medical coder is ethical…yeah! if you know services are confidential in nature, and every patient they work with should not be defamed.
Becoming a professional coder requires rigorous training and of course certification. The subject is not a piece of cake that anyone can evoke interest in.
There are a few prerequisites and steps to be followed (as per the guidelines issued by AAPC) before being qualified as a CPC- give it a glance below!
Here's the answer to your question….How to prepare for CPC exams?
◆You gotta make sure that you are not associated with any drug or sex-related convictions.
◆Assemble all the necessary documents and finish off the enrollment process(taking membership from AAPC, depositing exam fees, etc.)
◆Not mandatory though, still the Applicant of CPC exam should have at least an Associate's degree from a reputed institution.
◆If you do not have any pre-knowledge in the medical coding field and still choose to take the exam, then you will be awarded CPC-A(Certified Professional Coder-Apprentice) certification.
◆To become a full-fledged CPC, most of the programs are wrapped up in 2 years.
◆The CPC exam covers various topics such as surgical procedures, anaesthesia, anatomy, radiology, evaluation and management, pathology and laboratory, medicines, medical terminology and other coding procedures.
◆A candidate must secure at least 70 per cent in the certified professional coder examination.
◆An internship is key for fundamental practical exposure in the field of medical coding.
Other notable courses that give you a distinctive edge:
◾️Certified Coding Specialist(CCS) offered by the American Health Information Management Association(AHIMA).
It's for those candidates seeking to serve at inpatient facilities and is considered as the most popular choice.
◾️Certified Medical Coder(CMC) offered by the Practice Management Institute(PMI).
For further sound and instrumental opportunities in this profession, the AAPC and AHIMA offer more advanced Certification examinations. They are mentioned below:
Certified Outpatient Coder(COC)
Certified Inpatient Coder(CIC)
Certified Professional Coder-Payer(CPC-P)
Certified Risk Adjustment Coder(CRC)
The aforementioned are from AAPC
Courses offered by AHIMA,
Certified Coding Associate(CCA)
Certified Coding Specialist-Physician-based(CCS-P)
What are certified professional coder jobs?
After successfully qualifying the certified professional coder examination, there are several settings in which you as a professional medical coder works. Be it hospitals, nursing homes, mental hospitals, urgent care facilities, doctor's personal chambers, treatment centres(or anywhere that renders medical services.)
Insurance agencies and some law firms also hire medical coders to handle billing claims from the other side.
Salient functionalities of certified professional coders:
They report coding and abstracting of patient encounters including every trivial medical service they opt for.
They are record-keepers(medical records.)
They solve the matter where patients need to be indemnified.
They search and research medical records and check for any documentation deficiencies.
They help verify the diagnostic procedures and treatment results.
They act as a bridge between the patient and the insurance providers (Mediclaim providers.)
They keep a record of patients over their multiple visits.
They audit clinical documentation and coded data for reporting schedules.
Medical coders act as a coding consultant to care providers.
They even identify discrepancies and every billing issue.
When required and demanded, expert medical coders handle special projects.
During internship programmes, it's their utmost duty to train and supervise interns.
Abiding by the ethical guidelines, every medical coder is bound to maintain the confidentiality of every patient's record.
Best Medical Coding Jobs Search Portals:
[wptb id=1277]
How much is a certified professional coder's salary?
Like any other profession, the pay scale of certified medical coders varies depending on the place where they work.
However, a proper assessment of the earning potential, a good approach to job interviews and salary expectations and a wise selection and qualification of the certified professional coder examination (according to your skill), can help you get more than your expectation.
According to the latest reports,
Certified and non-certified medical coders get an average salary of $54,890.
Non-certified medical coders manage to earn approximately $42,015.
Certified professionals earn an average of $55,923 per annum. (33% more than those without certification.)
AAPC accredited candidates earn 8.7% higher average salary than the rest organizations.
Based on Indian sortings, a fresher(less than 1year of experience) can get an average of ₹3,50,000/year(including all tips, bonus, and overtime pay) based on 198 salaries.
Medical coder experts with(4years of experience) earn an average salary of ₹ 6-7 Lacs/year based on profile and process.
Those with (5-9years of experience) can get an amount of ₹ 8- 12 Lacs /year based on their profile and company as well.
And medical coder specialists with (10-19 years of experience) get ₹ 10-15 Lacs per year.
The given salaries are approximate in values.
To summarise!
Medical coding profession….the mystery solved!
My dear readers, I believe it's not only me who grasped about a new career option!… You people are also envisioned well that this enormous baby boomer generation consists not only of doctors, engineers, advocates, army officers, pilots, government officers, there lies other career options too.
All you need is, escaping the journey to common destinations, taking the time and exploring the hidden treasures. Who knows you might discover something that you always wanted to do.
Certified Professional Coder Frequently Asked Questions
Can I transfer my medical coding certificate to another?
No, you can not transfer your CPC certification (Professional coding certification) to anyone.
Is CPC certificate is valid to work in Singapore as a professional coder?
Yes, you can work as a CPC certified coder in Singapore but only for USA Medical Billing and Coding jobs. The companies situated in Singapore but working for USA Healthcare and Medical Billing and Coding domain.
What is minimum eligibility requirement for CPC certification?
A graduate can do CPC certification. If you are from science background( Biology or Life science) or have B-pharma or D-Pharma diploma, you are good to go for CPC.
Related Articles